Wooden Skyscrapers Could Be the Future for Cities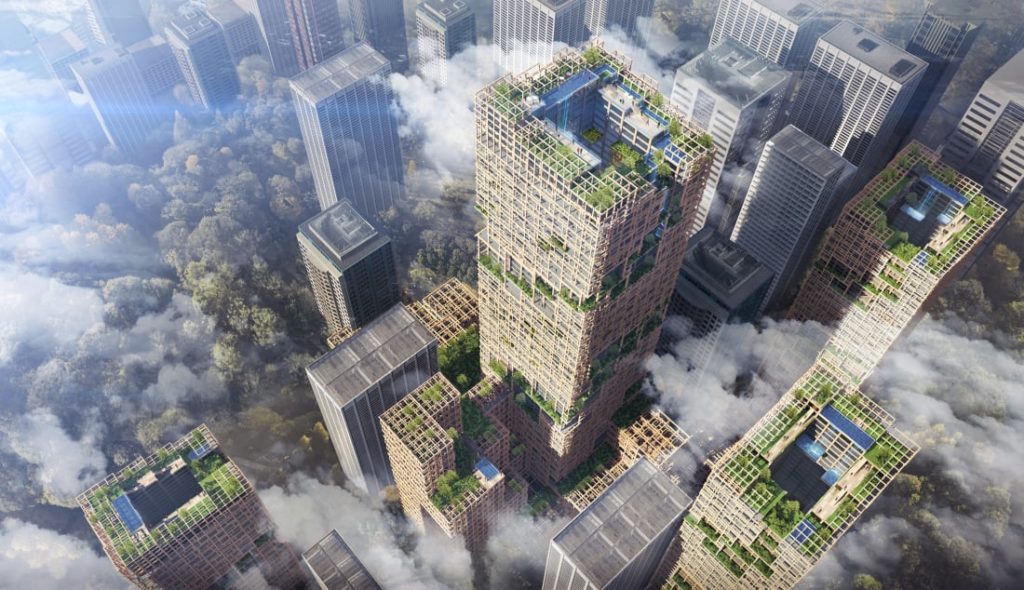 Cities are fast becoming the main abode for people around the world. Urbanisation is a key element that is fuelling growth and creating environments for innovation. That said, cities are made with vast quantities of steel and concrete, which are not environmentally friendly. What if a new resource could be used to create these urban jungles – wood. It is strong and sustainable and so makes a good alternative to traditional materials. Whatever the benefits are, it is an untested material and the immediate benefits could be misleading. Sustainable forestry will need water and land will be covered in a monoculture of trees, hardly an environmentally-friendly solution.
This lesson explores the complexity of moving towards a sustainable construction material.
Level: B2 / C1
Materials included:
General discussion questions
Article
True / False / Not Given reading task
Vocabulary matching (prep for video)
Video (The Economist) with comprehension questions
Debate pros and cons
Debate topics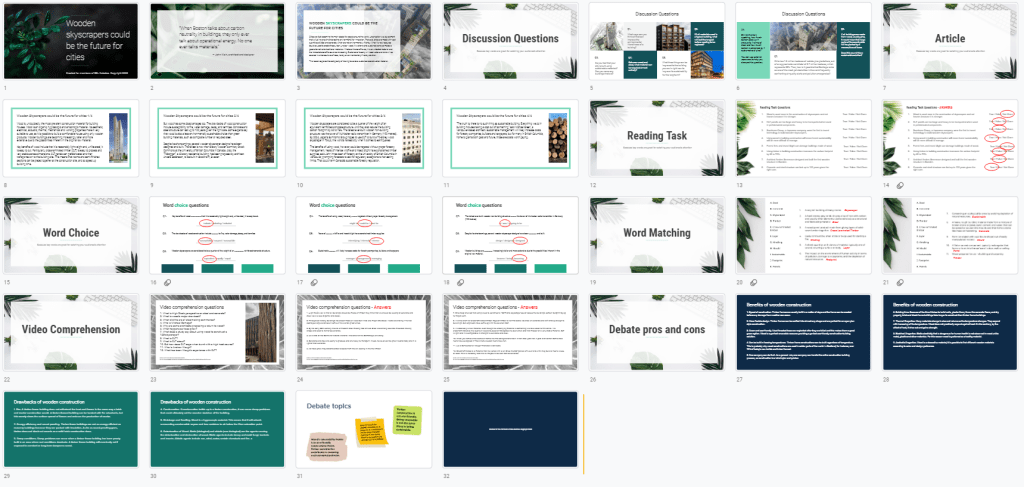 Original Youtube Link: https://youtu.be/2DPp2NcnTb0